Workers Compensation Commission of Maryland

United Healthcare Community Plan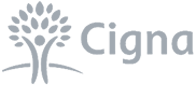 Upcoming Procedure?
Rely On Us
We are committed to providing the highest level of care, guiding each patient through a procedure or labor with an uncompromising commitment to safety and comfort. Many of our providers also speak Spanish in order to overcome multilingual barriers. 
Specialized Labor Training
An anesthesiologist is devoted solely to laboring mothers at Holy Cross Hospital.
*Since 2005 HCAA has placed more than 92,000 epidurals.
Our Communities
Where we Serve
HCAA currently serves our community by providing Anesthesia services to two hospitals, eight Ambulatory Service Centers, and three office locations.
Looking for a Fulfilling Career?
Join Our Team
We'd love to hear from you. If you're interested in applying for a job with our group, please visit our Careers page. 
Convenient & Simple for Our Patients
Billing
Main Billing Office:
800-394-4445
Onsite Billing Representative Silver Spring:
301-933-8015 | fx: 301-933-8016
Onsite Billing Representative Germantown:
301-557-5781
Onsite Billing Representative Pain Management (Physician Billing):
301-754-8220